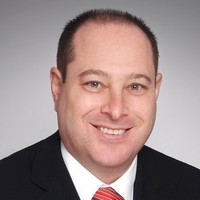 Michael Sher Joins Tapwow as CEO
Tapwow is excited to announce the addition of Michael Sher as CEO effective immediately.
A Thought Leader in NFC Implementation
Michael Sher brings over 25 years of experience positioning and delivering technology solutions for customers both large and small throughout the world. With successful sales and management experience for HP, IBM and many entrepreneurial ventures, Michael brings a unique set of skills to Tapwow.
During his two years running Asia/Pacific Thinfilm Electronics, Michael was consistently their #1 salesperson. Through his sales and implementation efforts with consumer goods, sprirts, wine and other industries throughout the region, Michael developed a keen sense for the value that could be derived from customer connection through on product activators.
Offered Mr. Sher, "The NFC market is more exciting now than it has ever been. Customers are looking for solutions that offer choices. Choices in terms of how to connect, what content to use and how to thrill their end customers. As I looked for a next challenge, Tapwow was building the infrastructure to give customers exactly what they are looking for in customer connection. I am excited to join the company and lead the effort to make the Hand To Brand experience the future of customer connection."
❖ ❖ ❖