The
DIRX2 Digital ID

is the single digital identifier for each product allowing tracking and reporting of that product across all systems and markers.
A Future-Proof Digital ID to Connect Others
Within DIRX2, Tapwow's cloud management platform, the DIRX2 Digital ID can be bound to all other representations of a product including GS1 Digital Link, QR Codes, NFC tags, bar codes and more; offering brands the flexibility to maximize the returns from each technology. Brands can develop a future-proof environment that allows them to take advantage of current markers like QR Codes ad NFC tags with the flexibility to incorporate new solutions in the future with minimal effort.
GS1 Digital Link
By assigning each product a GS1 Digital Link tied with the DIRX2 Digital ID, brands can take advantage of the promising new standard in tracking, making each product interactive and intelligent. Tapwow has complete GS1 Digital Link integration within DIRX2 that makes creating a unique digital ID simple and easy to use whether through bar-codes, QR codes, or NFC tags.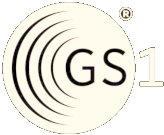 Full Product Lifecycle
The DIRX2 Digital ID unlocks the promise of connected products and tracking of the full product lifecycle. With each product having a unique ID, it will be easier to monitor components and raw materials and track that product through distribution and consumption. Further, brands and governments will be able to monitor re-use and recycling as each product can be tracked through end of life. The DIRX2 Digital ID is the key that links your customer to the supply chain to create the Digital Customer Audit™ that customers need.
DIRX2 Supply Chain Insights Suite
Track and Trace
Product Diversion
Brand Protection
Re-use and Recycle
DIRX2 Customer Engagement Suite
Product information
Registration
Loyalty Programs
Entertainment
An Open Platform to Link Your Partners
DIRX2 is an open platform that connects your preferred suppliers and partners and can be offered as a hosted solution, on prem, or even as a white label solution. With the DIRX2 Digital ID, brands can work with the trusted suppliers, local creative partners and new technologies in one easy to use platform that offers the next level in connection and tracking. Tapwow connects your product to the world using the best solutions for your business.
According to the WHO, it is estimated that around 10% of all medicines are counterfeit globally.