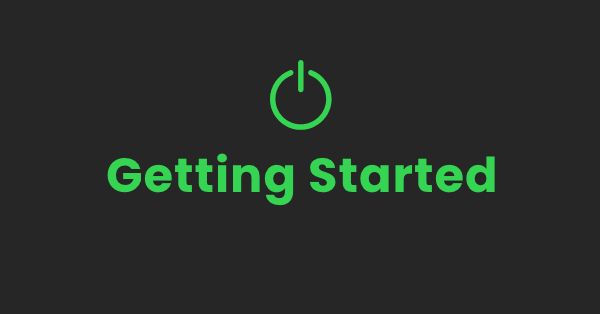 Tapwow Introduces the "Getting Started with Smart Packaging" Education Series
Greenwood Village, CO 11/13/2020 – Tapwow, an innovator in smart packaging and touchless products software solutions, introduces the "Getting Started with Smart Packaging" education series designed to educate and inform brands, digital agencies, packagers, technology companies and more on the challenges and opportunities with smart packaging projects. The focus of the program is on detailing how to evaluate and execute smart packaging projects based on the technologies available today with an eye toward future advancements.
The campaign is comprised of a series of blog posts and video blog posts designed to educate brands and partners on the challenges and opportunities in smart packaging. With content surrounding tag and marker choices, campaign design, finding the right partners, and how to measure ROI, "Getting Started in Smart Packaging" provides an introduction to a novice that is not familiar with the smart packaging environment or provides more in depth knowledge about current trends for smart packaging veterans. At Tapwow, we believe that waiting for the perfect moment is not as important as "Getting Started" down the learning curve to accelerate your smart packaging journey.
"In my experience over many years in the industry, brands are excited about the opportunities with smart packaging, but have questions about what to do with the technology and how to approach it. For example, there are many markers in smart packaging today like QR codes, NFC tags, digital markers, GS1 Digital Link, etc. that can connect to engaging digital experiences via smartphone, but each technology features different challenges and costs. This series provides the background necessary to understand the challenge of different markers and implementations and create successful campaigns," offered Michael Sher, CEO of Tapwow.
"Tapwow provides software and digital experiences that make smart packaging implementations easier and more flexible. DIRX2 from Tapwow is an open platform that is designed for any project from small solutions triggered by a QR code to large enterprise implementations designed for worldwide distribution. Although the scale and costs of these projects can be vastly different, many of the underlying aspects of the implementations can be similar. We focused this collection of blog posts and video blogs on education because regardless of the choice of marker or scope of implementation, the first step in each project is the decision to get started," added Mr. Sher.
For the video blog posts, Tapwow has engaged industry leaders in technology, software and packaging to provide insights on particular smart packaging challenges. In our first video blog coming later this month, Michael Sher of Tapwow and Amir Khoshniyati of Smartrac/Avery Dennison discuss NFC technology and how it is used in smart packaging implementations.
The "Getting Started in Smart Packaging" content can be found on the Tapwow blog page at www.tapwow.net/blog by clicking on the "Getting Started" link at the top. The Getting Started video blogs will be found under the same heading as well as on the Tapwow Youtube Channel at this link.
About Tapwow
Tapwow is a leading provider of smart packaging and connected products solutions headquartered in Greenwood Village, Co. With regional offices in Australia and Singapore, Tapwow is uniquely positioned to help brands across a variety of industries begin their smart packaging journey. With our DIRX2 platform, Tapwow can provide brands comprehensive smart packaging solution beginning with customer experience and culminating with complete supply chain solutions like track and trace, product diversion, anti-counterfeiting and reuse/recycle. Our unique software and service offerings combine to thrill customers with engaging content as well as integrating seamlessly with existing software platforms like Salesforce, Marketo, SAP and packaging lines. www.tapwow.net
For customer looking to learn more about Tapwow products: Please contact Sales@tapwow.net.
For more information, press only:
Please contact PR@tapwow.net.
❖ ❖ ❖