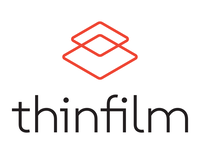 Thinfilm Electronics to Exit NFC Market
Thinfilm Electronics, an innovator in the area of NFC chips, has announced that they will exit the NFC market to focus on printable batteries. The announcement was effective immediately.
Over the years Thinfilm had invested heavily in chip making and the market demand did not grow quickly enough to save the company. No mention was made in the announcement as to the future of Thinfilm's CNECT platform that customers rely on to redirect the tags in market to their content.
NFC Opportunity
Tapwow CEO Michael Sher who was previously head of Asia/Pacific for Thinfilm points out that the NFC market is more promising than ever. "In Europe, Asia and Australia, Thinfilm was seeing exciting interest in NFC, both on product and at point of sale. A variety of customers representing different industries had pilot projects in place to test the technology and messaging. The data from in-market projects was very encouraging and we were hopeful for follow on orders."
Tapwow is in Market
Tapwow is in position to supply existing Thinfilm customers with tags and services to allow them to continue servicing customers. Using the DIRX2 platform, customers will have access to much of the functionality from Thinfilm CNECT moving forward, but existing tags in market will continue to rely on the legacy platform.
❖ ❖ ❖